Marco Ramos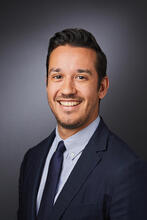 Research Areas:
Health Activism; Liberation Psychiatry; Decolonization; Latin America and the Cold War; Psychedelics and Drugs
I am a historian of psychiatry and Latin America. My research explores how mental health can operate both as a source of post-colonial power and control, as well as a platform for political justice and protest in sites throughout the global South. As a resident psychiatrist in training, I believe that the critical examination of health activism in the past offers an invaluable resource for seeking social justice in medicine today.
Currently, I am a resident in the Yale Department of Psychiatry. In 2016, I received a PhD in the Yale Program for the History of Science and Medicine and in 2018 received my MD from Yale School of Medicine.
My work has been supported by grants from the National Science Foundation, the Social Sciences Research Council, and the National Institutes of Health.