Tess Lanzarotta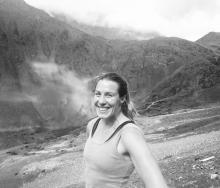 Address:
1037 Chapel St, New Haven, CT 06511
Tess is a historian of modern medicine whose work focuses on the histories of biomedical research, medical ethics, and public health in the circumpolar regions. Her research and teaching interests cut across Indigenous Studies, medical anthropology, Science and Technology Studies, and the history of the human sciences.
Her current book project, Unsettling Biomedicine: Research, Care, and Indigenous Rights in Cold War Alaska, is a history of  biomedicine as a colonial industry. As the Cold War began, and Alaska took on a new strategic importance for national security, institutions of biomedical research, care, and ethics functioned as constituent elements of the American settler colonial project in Alaska. However, Unsettling Biomedicine also demonstrates that Alaska Native peoples contested and refused the practices and priorities of colonial biomedicine. In doing so, they eventually came to control, profit from, and express their sovereignty through these same biomedical institutions. By exploring this history, Tess's research shows that biomedicine has played a crucial role in structuring the historical relationship between indigeneity and capitalism.
Tess also maintains an interest in the history of medical technologies, which has given rise to several side projects, including an analysis of contemporary vaccination controversies in historical perspective and a study of the use of NASA telecommunications satellites as healthcare delivery tools in the Far North.
Tess received her PhD in History with a concentration in the History of Science and Medicine from Yale University in 2018. Before coming to Yale, she graduated with a BA in History and an MA in the History of Medicine from McGill University. Her hometown is Nanaimo, British Columbia.