Liana DeMarco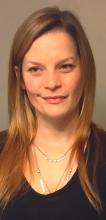 Research Areas:
History of medicine in the Caribbean and the United States, history of slavery, history of capitalism, history of political economy, environmental history
Liana DeMarco is a doctoral candidate in the History of Science and History of Medicine. Her research focuses on medical cultures, slavery, capitalism, political economy, and environment in the Caribbean and the United States. Much of her work is archival driven, but she also draws on critical race theory, biopolitical theory, and the environmental humanities. Her dissertation, "Sick Time: Medicine, Management, and Slavery in Cuba and Louisiana," is a transnational history of medical cultures, labor management, and slavery from the end of the Seven Years' War through emancipation. The project demonstrates that Spanish colonialism in Louisiana and the rise of Cuban medicine were crucial to the development of medicine, medical education, and public health in Louisiana. With the expansion and intensification of racial slavery during the first half of the nineteenth century, new managerial methods of organizing and tracking enslaved laborers led white enslavers and physicians to understand enslaved health as a correlation of work time. Managerial and medical discourse on enslaved health revealed the emerging concept of sick days, which were safety valves for production that ultimately held enslaved people responsible for recovering time lost. The project also uses archival fragments, interdisciplinary analysis, and speculative approaches to history to examine enslaved medical cultures and situate enslaved people's communal relationships and connections to animals and environments as essential therapeutic practices.
In addition to her dissertation, Liana has two ongoing projects. The first is an article-length history of medical satire, race, and gender in late colonial Cuba (ca. 1830–1868). The second is a historical and cultural critique of cruise ships which deploys analytical lens of environment, race, labor, and death. Liana completed qualifying exams in the history of medicine in North America (1600–present); biopolitics and public health (1800–present); environmental history; and modern Latin America. She completed her B.A. at Saint Michael's College in Colchester, Vermont and her M.A. in history at the University of Massachusetts Boston. Before coming to Yale, she worked for the Office of U.S. Senator Bernie Sanders and the Department of History at Harvard University.