Jed Gross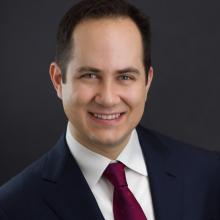 Research Areas:
Biomedical ethics; living things and the law; technology policy; risk cognition and shared decision making; comparative history of the professions
Jed Adam Gross is a PhD candidate who examines biomedical innovation in social context. His dissertation project focuses on the choices that have shaped transplant medicine in the United States. He is a member of the Massachusetts bar and a practicing medical ethicist based at Toronto General Hospital, where he advises one of North America's largest transplant centers.
Advances in clinical transplantation have repeatedly pressed boundaries and recast expectations. Yet, beneath the splashy surface lay questions of public and private ordering. Jed uses historical insights to elucidate these questions. The recipient of various research grants, he was recently appointed to an NIH-supported working group tasked with developing a regulatory framework for microbiota transplantation. His scholarly publications span the fields of law, medicine, bioethics, and history.