Haesoo Park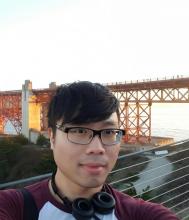 Research Areas:
History of the Life Sciences; History of Biomedicine; Postcolonial History; East Asian History; STS; Medical Anthropology; Postcolonial Feminism; Bioethics; Public Humanities
Haesoo is currently working on his dissertation project that investigates the emergence, development, and fate of the science of epigenetics over the course of the long twentieth century (1918-2010). The project aims to broaden the history of biology to include those life sciences that are frequently forgotten but have played a crucial role in forming the field. This dissertation project is part of his larger interest in the 20thcentury history of the life sciences and biomedicine. He applies an interdisciplinary approach that draws from medical anthropology, STS, and postcolonial feminism alongside historical methods. 
Before arriving at Yale, Haesoo received a Bachelor of Science degree in Biochemistry at the University of Washington, Seattle. His subsequent research focused on molecular aspects of viruses and human immunology. His experimental contributions can be found in the Proceedings of the National Academy of Sciences, Journal of Virology, and PloS Biology.
Beyond his current academic research, he is actively working to find new ways of producing and disseminating knowledge. Haesoo aims to engage the broader public in questions about science, ethics, and popular culture, through the lens of STS and history of science and medicine. You can view some of his works on www.leverandscience.com