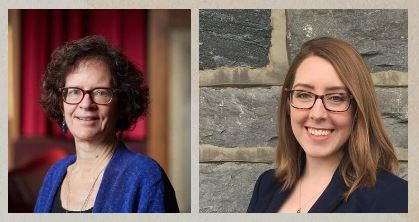 The Bulletin of the History of Medicine has just published a new forum on revisiting the history of abortion in the wake of the Dobbs Supreme Court decision, co-edited by Kelly O'Donnell and Naomi Rogers.
The forum includes the co-authored introductory essay and a contribution of O'Donnell's (on medication abortion), along with 5 other essays from Leslie Reagan, Johanna Schoen, Lina-Maria Murillo, Brianna Theobald, and Jessica Martucci. The new issue can be found here: https://muse.jhu.edu/issue/50257
This forum initially grew out of the event organized fall 2022 for Yale School of Medicine, "Rooted in History: Abortion, Law and American Health Care in Context," which included O'Donnell, Rogers, Schoen, and Murillo as speakers.