Samuel Schotland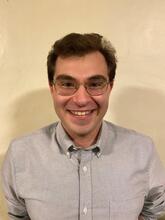 Research Areas:
History of American medicine & public health; history of capitalism; history of emotions; history of children's health; history of surgery and therapeutics; history of health activism; and material and visual culture
Sam Schotland is an MD-PhD student in the History of Science and Medicine. He's pursuing his medical degree at the University of Michigan and his doctoral studies at Yale. Sam's research interests lie at the intersection of history of medicine, political economy, and emotions in the long twentieth century. His proposed dissertation project, "Physician, Heal Thyself: A Prehistory of Doctor Burnout" examines physicians, social scientists, and laypeople's debates about the emotional costs of care in the post-WWII United States. His writing has appeared or is forthcoming in Annals of Internal Medicine, the New England Journal of Medicine, Oxford Bibliographies, the Journal of the History of Medicine and Allied Sciences, and The Washington Post. He staunchly believes in leveraging the history of medicine and critical health humanities to inform contemporary health policy.
Proudly hailing from Philadelphia, Sam now calls both Ann Arbor and New Haven home. He graduated from the University of Michigan with a BA in History in 2015, and his MA in History from Yale in 2018.  In his spare time, he enjoys theater, used-book hunting, and playing fetch with his family's quirky cats. Please feel free to reach out with any questions about HSHM or the frenetic yet highly rewarding life of a dual degree student.